Buying A Used Car: Is A Mechanical Inspection Necessary? If So How To Do It…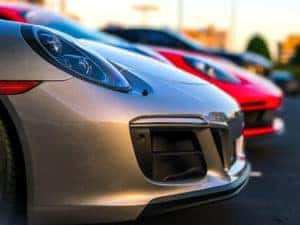 Buying a car isn't cheap. But looking to buy in the used car market can make the process much more financially feasible. Some people are hesitant to jump into this market, though, wondering if they will be able to purchase a safe and reliable vehicle used. 
Used cars might have been poorly maintained, have unresolved mechanical issues, or even just be suffering from daily wear-and-tear. 
While it's certainly possible to buy a used vehicle without a pre-purchase inspection (PPI), an inspection will save you time and money later on and will give you the peace of mind to know that your vehicle is ready to hit the road. 
Where can I get an inspection? 
If you're purchasing the car from a dealership, they will likely let you bring a mechanic to the site to perform a PPI. When purchasing from an individual, you will probably have to bring the car to the technician.
Any certified mechanic or automotive technician is capable of performing a PPI. Use someone that you trust and have a relationship with. If this is your first time using a mechanic in the area, do the research beforehand to find someone trustworthy. Most pre-purchase inspections run $100-$200 and can take several hours, so it's vital that the inspector you choose will provide you with all the necessary information. 
A local inspector will be able to provide you with specific details about your area. If you live in an area that gets snow, you will need to know important things to look for in outdoor vehicles. A local mechanic can inspect the vehicle for damage specific to the local road conditions. 
Due to the differences in makes and models, it is also a good idea to choose a mechanic that is familiar with the specific car you are buying. An SUV vehicle inspection differs from a sedan inspection. This will prevent miscommunication and missed problems. 
What does an inspection include? 
A pre-purchase inspection from a certified mechanic will ensure that the car is mechanically sound and ready to drive. The mechanic will perform a detailed inspection using a vehicle checklist to look for issues that the average buyer would miss. 
The mechanic will check the engine, the frame, and other internal components. Likely, the inspection will be largely visual. Your inspector will look for rusting and misplacement of parts. However, you can work with your inspector and may ask them to put the car up on a lift to do a more thorough inspection. 
Even cosmetic damage can be very costly to repair, and a trusted automotive technician can inform you of the costs and potential risks of leaving damage unrepaired. 
Depending on your technician, they may also take the car for a test drive to ensure that every system is functioning properly. A test drive will allow the mechanic to check the power steering, test the brakes, and listen for sounds that could help diagnose problems with the vehicle. 
What do I do with the report? 
If the inspector finds issues with the used car you're looking to purchase, don't panic! A used car is never going to be in flawless condition. Minor cosmetic issues are usually fine when purchasing the vehicle. 
For larger repairs, the car can still be a good investment, especially when weighing the cost of a new car against the cost of a used car with repairs factored in. Make sure to get quotes from local mechanics so that you can budget the cost of repairs into the purchase price. 
Make sure to thoroughly go over the report your mechanic provides and ask for clarification on any points you do not understand before you purchase the car. 
If you are purchasing the car from a dealer, all major damage should have been disclosed as well. This could be a red flag if major issues come up in the report, so don't be afraid to challenge the dealer on large mechanical issues. 
Still, don't let a negative report scare you off from the vehicle, especially if you really love it. You can use the report to negotiate a better price. And, as long as the vehicle is going to be safe to drive, minor issues aren't too big of a problem! 
Now what? 
Check out our used car dealerships and get some inspections going! Purchasing a car, your first used car, or otherwise is a big decision. But it's also exciting! 
A new car means more freedom, more opportunities, and more comfortable life. Getting a pre-purchase safety inspection will ensure that you don't have to worry about your used car! You can know exactly what work needs to be done on it before you've even signed the deal, which will make you far more confident in your purchase. 
Getting a mechanical inspection is always a good idea. It can save you time and money further down the road, catching issues before they worsen into a huge financial hit. Save yourself the later headache, and make sure to get your car inspected before you tear out of the dealership!